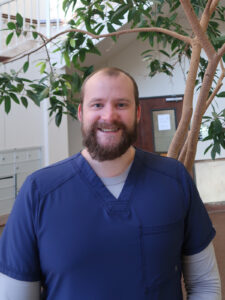 Alex Mahlios
Alex Mahlios is our office manager. He has been a Medical Assistant since 2009 and joined the Gillingham Family Practice in 2020. Alex has a background in working with people with substance use disorders and enjoys being part of people's care and wellness. One of his favorite things about working at Gillingham family practice is working in a small office and closely with the patients to address their medical needs. He has lived in Portland since 2006, originally from Northern Arizona.

Outside of work Alex enjoys spending time outside working on his yard, hiking, and riding his scooter with his wife and son. Alex also enjoys music and plays guitar, bass, and drums.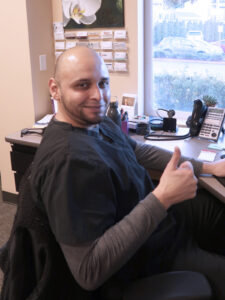 Will Garcia
Will is a bilingual Registered Medical Assistant and has been working with Gillingham Family Practice since Fall of 2022. Will is originally from Fresno, California, but relocated to the Pacific Northwest in 2008, and has been working in the healthcare setting since. Will has spent most of his medical career contributing much needed aid to underserved populations in the Portland Metro area.
Outside of work, Will enjoys furthering his education, hiking, bicycling, rock climbing, reading, cooking, and traveling. Will has ventured into different fields to expand his hobbies. Construction, wine, and photography to name a few. While leading a busy life, Will always makes time for his loved ones, good food, and good music.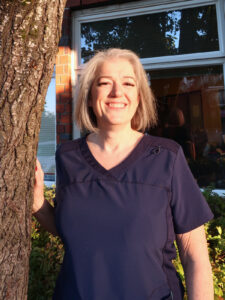 Kari Swearingen
Kari is the Office Coordinator and has been working with Gillingham Family Practice since the inception of the practice in 2012. Kari is a native Oregonian who was born and raised in the northwest. She has a special gift for connecting with patients and co-workers and loves the community and personalized medicine feel of this small private practice.

Outside of work Kari enjoys spending time with family and friends, loves reading, attending education classes, and traveling. She is a musical theater buff and enjoys crafts such as sewing and making jewelry. While frequently on the go, Kari will always have time for a cup of coffee and good conversations with her friends and family when they need a supportive listening ear.